Summer has arrived (at least in my part of the world!), and there's no better time to get outside and enjoy the weather, especially while giving to your community. That's exactly what hundreds of Disney employees are doing right now in their own respective areas and countries through our Disney VoluntEARS program.
To kick off the season, here's a peek at some recent Disney VoluntEARS projects and events from around the world. Hopefully they'll inspire you, your colleagues, friends and family to roll up your sleeves and enjoy the warm weather—all in an effort to make a positive impact in your neighborhood and city.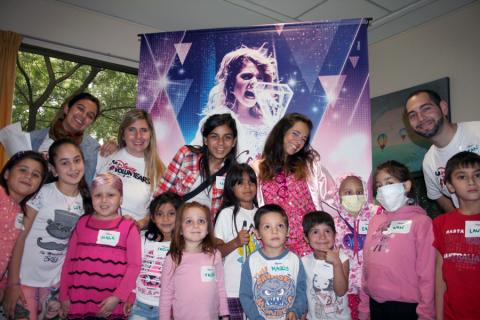 Heading south to Argentina, Disney VoluntEARS joined children at Garrahan Hospital for a screening of Violetta in Concert. The event was part of a Disney program that brings Disney theatrical releases into children's hospitals for patients who are unable to visit movie theaters.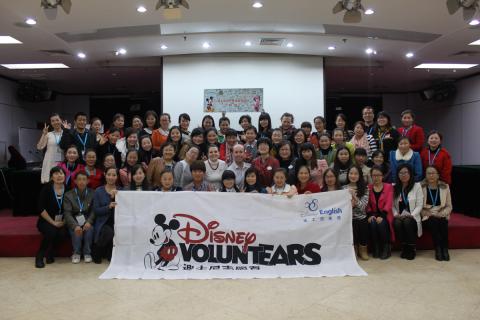 In the East, the Disney English Academic Training Team was honored as the 2014 Disney VoluntEARS Team of the Year in China for their dedicated contributions to the Rainbow Bridge Project. Disney VoluntEARS joined together to help rural English teachers learn creative and innovative teaching skills, and thus far, they've impacted hundreds of educators and thousands of primary students through their work.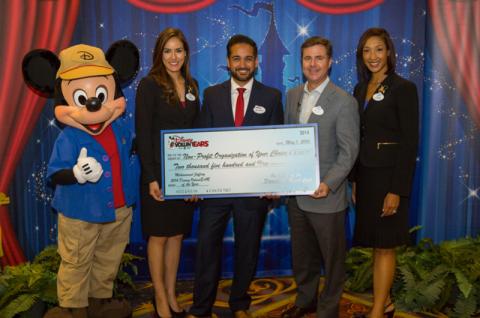 Here in California, Disneyland Resort President Michael Colglazier honored Disney cast member Mohammad Jaffrey as their 2014 Disney VoluntEAR of the Year and the Risk Management team as their 2014 Disney VoluntEARS Team of the Year for incredible contributions to local organizations such as CHOC Children's (Children's Hospital of Orange County) and Big Brothers Big Sisters of Orange County.