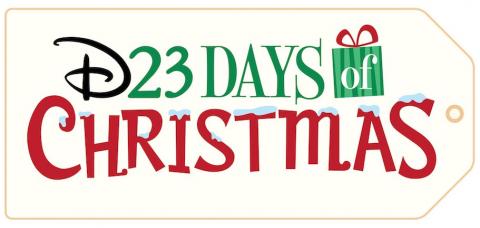 To kick off the holiday season, D23: The Official Disney Fan Club is giving Disney fans something truly special. D23 Days of Christmas kicks off today, December 1, to add some sparkle to the most wonderful time of the year.
Every day for the next 23 days, fans can "unwrap" a special gift at D23.com/23Days. On the site, there will be goodies for everyone who's looking to add a little Disney magic to the most wonderful time of the year. From exclusive videos with Disney talent and special artwork to printable downloads and a trio of sweepstakes, D23 Days of Christmas will make the season even brighter for Disney fans of all ages.
Today's gift is the D23 Gamer's Wish List, where you can enter for the chance to win the ultimate gamer gift pack, which includes a Disney Infinity (2.0 Edition) Starter Pack plus two more of the hottest games of the holiday season from Disney Interactive, along with two pieces of collectible art.
Happy holidays from D23!