Earning high praise from critics and fans alike, Marvel Studios' Black Panther arrives in U.S. theaters today. Directed by Ryan Coogler, the film is the work of hundreds of behind-the-scenes professionals who brought Wakanda to life. As an executive producer of Black Panther, Nate Moore, executive, Development and Production, Marvel Studios, was responsible for bringing the entire team together and shepherding the character's leap from the comics to the Marvel Cinematic Universe (MCU).
T'Challa/Black Panther, the king of the fictional African nation of Wakanda, was one of the first characters Moore began developing for inclusion in the MCU when he joined Marvel Studios in 2010. T'Challa made his official MCU debut in Captain America: Civil War, which Moore also executive-produced, but, Moore says, "We've hinted at Wakanda for years in other films. What's great about this movie is now that we get to blow open the doors to this secret world that you've only heard rumors of and you get to see for the first time in all of its glory."
How does Marvel Studios go about selecting characters and stories from Marvel's expansive library?
Nate Moore: We usually look for characters and concepts that we get excited about internally to start the conversation. Because there's such an eclectic group of in-house producers, that has resulted in each of us bringing very different characters to the fore for discussion. Then as a group we try to hone down on who we should focus on and go from there.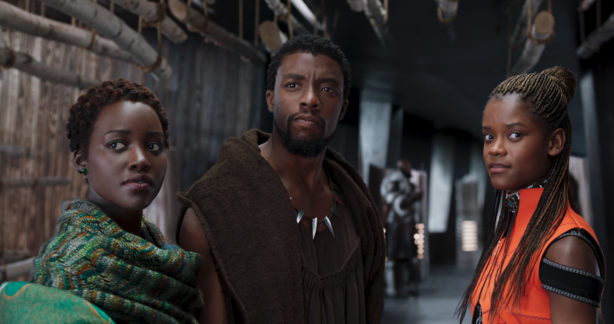 What is the process of working with the filmmaking team to adapt the source material?
Moore: We distill down from the source material those characters and details that we think will translate best to a film, but we also realize that sometimes means moving away from some of the specifics of the comics and towards concepts that feel respectful to the source material. We then reach out to Ryan Meinerding and his internal visual development team to come up with early concepts to get filmmakers and the crew excited about the potential for the film. Once the crew is on, it's all hands on deck to pick the very best visuals from publishing and interpret them into something that we can produce onscreen.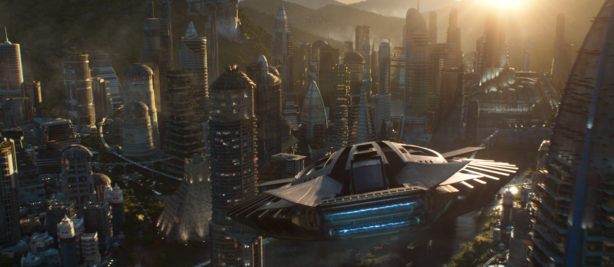 How do you balance the twin roles of producer and executive?
Moore: We tend to focus more on being producers than executives. Because of the nature of our structure, we only really focus on the film that's in front of us, which allows us to be true partners with the writers and directors of each of our projects. The executive hat usually comes into play in publicity, marketing, and licensing, where we get to interact directly with our studio partners at Disney.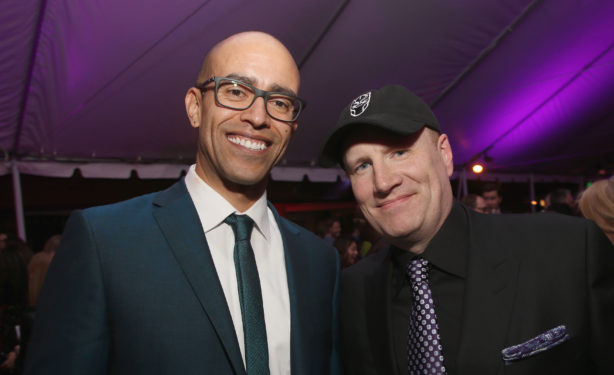 What made Ryan Coogler the right person to make this film?
Moore: Ryan is so great with complex central characters and storytelling in general, that we knew that even though he'd never tackled a film of this size, he'd be able to bring something truly special to the project. We were fortunate that he's also a phenomenal leader and had our crew working with passion and efficiency all the way through post-production.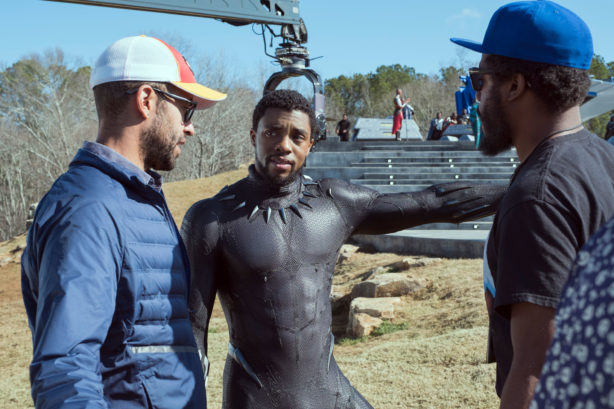 What, to you, is the most exciting thing about bringing Black Panther to the screen in his own movie?
Moore: Introducing audiences to T'Challa and the world of Wakanda. I've always felt that T'Challa was one of the most underrated characters in Marvel's pantheon. His honor, self-sacrifice and just how cool he is—and the world of Wakanda has the capacity to both inspire imagination and creativity and to be a beacon of inclusivity and representation on a global scale. It wasn't until we were able to include him in Captain America: Civil War, however, that we figured out a way to tell his story in a standalone film without having to rely on the bones of an origin film structure, which can be limiting narratively.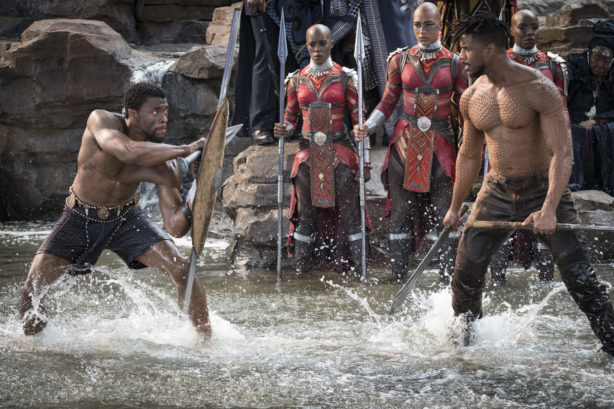 The MCU celebrates 10 years this year—what are your reflections on that achievement?
Moore: There's never been anything like it. I'm just happy to be a small part of the larger tapestry of Marvel Studios.