Marvel Studios' groundbreaking film Black Panther has added three Oscars® to its already impressive list of accolades. Black Panther's costume design, production design and original score were recognized by the Academy of Motion Picture Arts and Sciences, which also honored Pixar Animation Studios' Bao as best Short Film (Animated).
Black Panther's costume designer, Ruth Carter, and production designer, Hannah Beachler, made history at the 91st Oscars, becoming the first African American women to win in their respective categories.
"Marvel may have created the first black Super Hero, but through costume design we turned him into an African king," said Carter, as she accepted the Academy Award® for best Costume Design.
"It's been my life's honor to create costumes," she added. "Thank you to the Academy. Thank you for honoring African royalty and the empowered way women can look and lead on screen."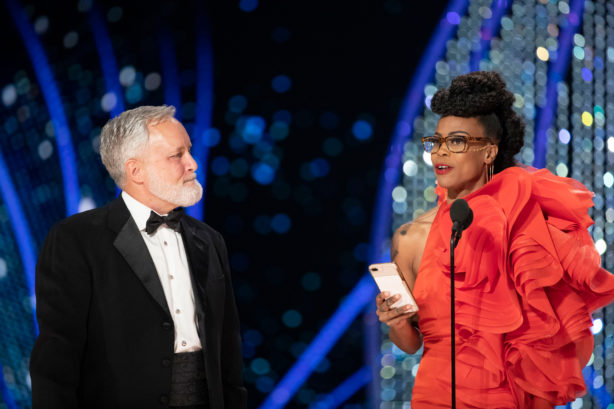 Beachler, who accepted the award for best Production Design alongside set decorator Jay Hart, expressed her gratitude to Black Panther director Ryan Coogler, "who offered me a different perspective of life, who offered me a safe space, who's patient and gave me air, humanity, and brotherhood." Beachler shared that she also gained strength from Marvel Studios—"who gave me the opportunity to do my best, who supported the vision of this film, and lifted us up every day"—as well as from the film's cast and crew, and her family.
"I give this strength to all of those who come next, to keep going, to never give up," said Beachler. "And when you think it's impossible, just remember to say this piece of advice that I got from a very wise woman: I did my best and my best is good enough."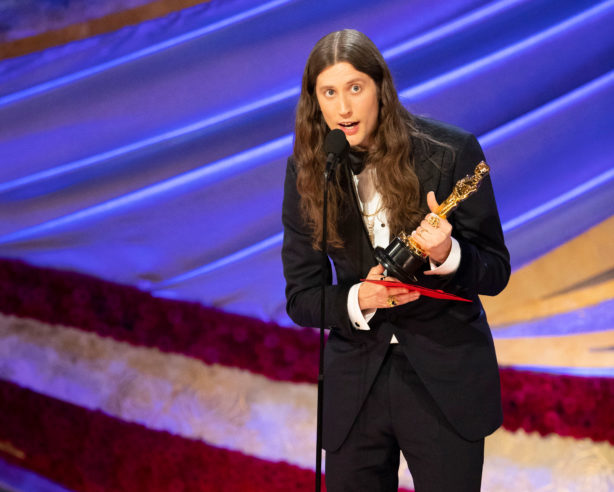 Black Panther composer Ludwig Göransson recalled sitting in Coogler's dorm room years ago, preparing to write the score for the director's very first short. "And we're here 12 years later, celebrating one of the most important cinematic moments in history," he shared.
The film's three Oscars cap a memorable awards season for Black Panther, which was also nominated for Best Picture and counts among its many honors a Screen Actors Guild Award for Outstanding Performance by a Cast in a Motion Picture and a Grammy® Award for Göransson's score. The film was also an American Film Institute (AFI) Movie of the Year and featured in the National Board of Review's Top Films of 2018.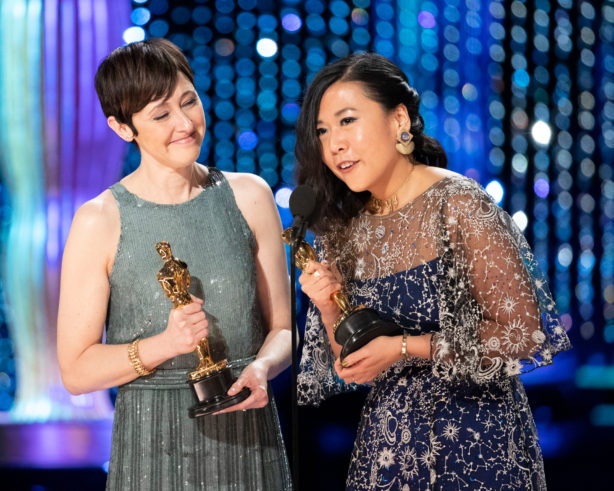 Bao's director, Domee Shi, began her animation career as an intern at Pixar in 2011 and made her directing debut with the short that opened ahead of Incredibles 2 in 2018. Accepting the Oscar® with the film's producer, Becky Neiman-Cobb, Shi sought to inspire young female artists who may follow in her footsteps. "To all of the nerdy girls out there who hide behind their sketchbooks, don't be afraid to tell your stories to the world," Shi emphasized. "They're going to freak people out, but you'll probably connect with them, too, and that's an amazing feeling to have."