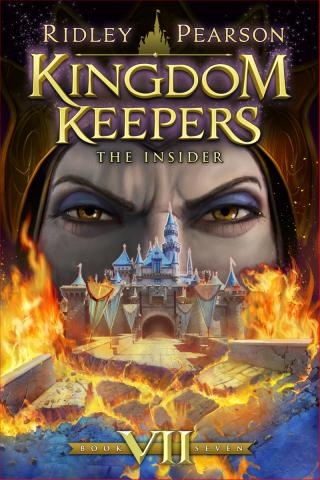 Disney Publishing Worldwide award-winning author Ridley Pearson is back with his bestselling series Kingdom Keepers, which follows five teens who were transported to the Disney Parks through a technological glitch. For more than three years, Ridley's Kingdom Keepers have done little more than surveillance missions into the Disney Parks after dark to prevent Disney's destruction.
Next month, Kingdom Keepers 7: The Insider—the last and much-anticipated book in Ridley's series—will be available to Disney fans and readers around the world, wrapping up years of adventures and perilous battles in the Parks.
To celebrate this milestone, Ridley is embarking on a national tour to meet fans and talk about what's next for him and the Kingdom Keepers. In fact, this week he will be at the following Disney Parks:
March 27 (9–11 a.m.): Walt Disney World Resort—Signing at Writer's Stop, Disney's Hollywood Studios
March 28 (1–3 p.m.): Disneyland Resort—Signing at World of Disney, Downtown Disney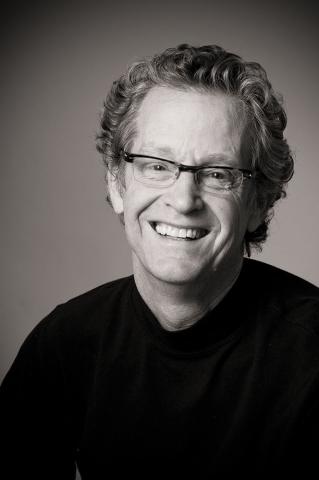 But before Ridley took off, he sat down with Disney Post to fill us in on the top 10 things fans don't know about him and should:
I appreciate routine.
I write (nearly) every day of the year, and have for 30 years.
I am the youngest of three kids.
I have two dogs and a cat.
I write several (books) projects at the same time.
I am easily addicted to terrific television (The Killing; Borgen; Luther).
I volunteer teach (at least) once a week, and have for several years.
I like teaching more than writing, and that is saying something.
I outline every project (see fact 1: I appreciate routine).
10. I create "big soundtrack" channels and often listen to seriously chilling/thrilling music as I write.
Who knew Ridley is just like us? To learn more fun facts about the author, be sure to visit him at the signings mentioned above, or at one of his other Kingdom Keepers VII: The Insider tour stops.
And to excite us even further for the release of The Insider, Ridley left us with this Disney Post exclusive excerpt from the book! Click here to download the snippet.