When tonight's episode of The Rookie premieres on ABC, it will be a special milestone for episode director and industry veteran TK Shom. It is Shom's first television episode as lead director, the latest achievement in a 20-year career in film and television.
Shom is one of seven aspiring television directors selected this year to participate in the Disney Entertainment Directing Program, an intensive, yearlong program that helps midcareer professionals launch lasting careers in directing. It is one of the longest-running programs of its kind and began to guarantee episodes to all participants in 2021.
"The guarantee of an episode is incredible," Shom shared in January while on location directing The Rookie in Lincoln Heights. "My goal is to make a career in directing. I wanted to participate in the Disney Entertainment Directing Program because it opens up a lot of doors that otherwise would have been very tough to break through."
After getting his start in independent film, Shom spent much of the last two decades as a first assistant director—the liaison between the director and the crew—handling the logistics of running the set during production. In fact, audiences may have seen his work on Freeform's grown-ish, Searchlight Pictures' Table 19, and ABC's The Rookie, where he has been a first AD for two seasons. Continuing to grow his directorial resume, Shom's 2020 original short film, Sidewinder, was featured in numerous film festivals across the country.
Even with his extensive experience, Shom says the Directing Program is "an opportunity you can't pass up." Along with his fellow participants, he kicked off the program with a monthlong, intensive craft workshop led by veteran TV directors and other industry experts. In masterclasses on topics ranging from prep to production, the cohort took a deep dive into the key skills they would be utilizing on set as lead directors.
"It's been incredible filling in gaps of knowledge that I've had even after 20 years in the business," Shom said. "[One] was working with actors. The Disney Entertainment Directing Program sets you up with an acting workshop where you can work with actors, direct them in scenes, and understand how that language works, what they respond to."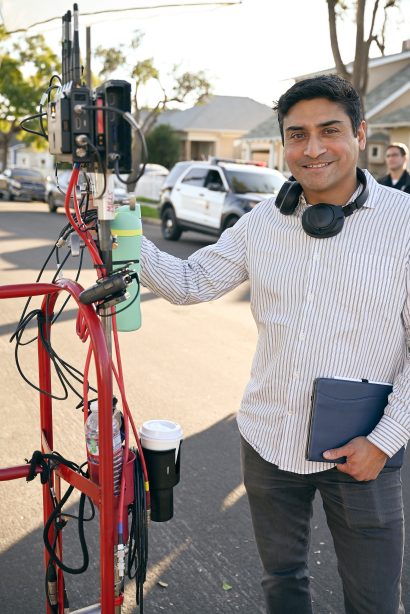 In addition to practical skills, the visiting experts shared tips and tricks from their own successful careers and offered support and mentorship to the participants as they prepared for the next step in their directing career.
Following the craft workshop, each participant headed to their show assignment. In addition to ABC's The Rookie, this year's cohort will also direct episodes of Disney Branded Television's The Villains of Valley View, ABC's The Good Doctor, ABC's General Hospital, 20th Television's The Chi, Freeform's Single Drunk Female, and Disney Branded Television's BUNK'D.
"[The] program has helped me so much by showing how other successful directors work and prepare. It's a chance to work with seasoned veteran directors that have so much experience," Shom said. "I shadowed under our producing director on The Rookie, and watching him work has been a lesson in all aspects of television."
Tim McNeal, Senior Vice President of Creative Talent Development & Inclusion for Disney Entertainment, leads the Directing Program. He has had a front row seat watching directors from the program rise through the ranks over the course of their careers. "The Disney Entertainment Directing Program is on the leading edge of developing the next generation of directors from underrepresented communities," McNeal said. "We are proud to be able to identify and develop the next generation of directors that will lead the industry now and in the future. TK Shom is a strong link in the chain of talented directors that are getting their start through this program."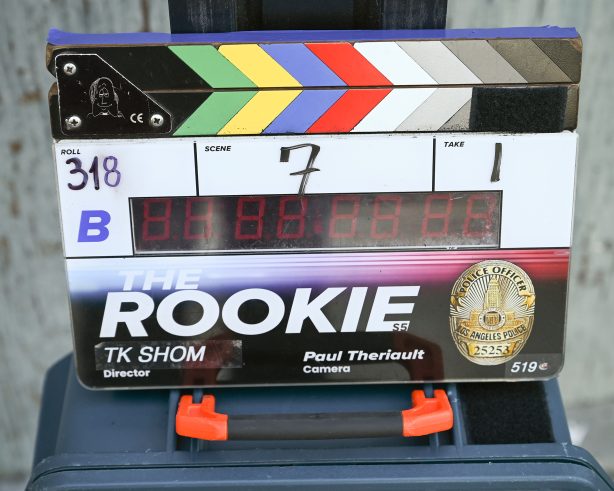 In addition to shadowing with their production, the directors attend monthly meetup and mentoring circles and are invited to networking mixers where they meet top producers, showrunners, and even notable alumni of the program to help expand their network. By the time the program comes to a close this summer, every participant will have directed their very own episode, secured representation and developed a deep network to help launch their directing careers. They will start the next phase of their careers alongside notable program alumni including Tessa Blake (A Million Little Things), Pete Chatmon (black-ish), Ryan Coogler (Black Panther franchise), Zetna Fuentes (Jane the Virgin), Regina King (Insecure), Marvin Lemus (Gentefied), Jaffar Mahmood (Young Sheldon), Nzingha Stewart (Little Fires Everywhere), Jude Weng (grown-ish), and Valerie Weiss (Outer Banks).
Shom plans to pursue directing in action drama and believes that his first episode is just the beginning. "I can't recommend [the program] enough," he said. "Anyone who has the opportunity to do the Disney Entertainment Directing Program [should] apply. It's an amazing experience."
Keep an eye out this spring and summer for more debut episodes directed by Directing Program participants, and don't miss Shom's episodic directorial debut with The Rookie, "A Hole in the World," airing tonight at 8 p.m. ET/PT on ABC and streaming next day on Hulu.