The Glendale offices of Disney Television Animation (TVA) are filled with nods to The Walt Disney Company's rich legacy—from a vintage animator's desk, which appears to be that of an artist working on Peter Pan; to a wall filled with images of iconic characters from TVA's incredible history. The studio launched in November 1984 with the debut of the Adventures of the Gummi Bears and a mission to produce special animation for television. Now, 35 years later, TVA is busier than ever, with Elena of Avalor, DuckTales and The Lion Guard among the studio's many series currently airing on Disney Channels around the world; more than 50 projects in development, such as The Owl House, slated to debut in January 2020, and Marvel's Moon Girl and Devil Dinosaur; and a host of new content that will stream on Disney+, including Phineas and Ferb The Movie: Candace Against the Universe and original series Monsters At Work.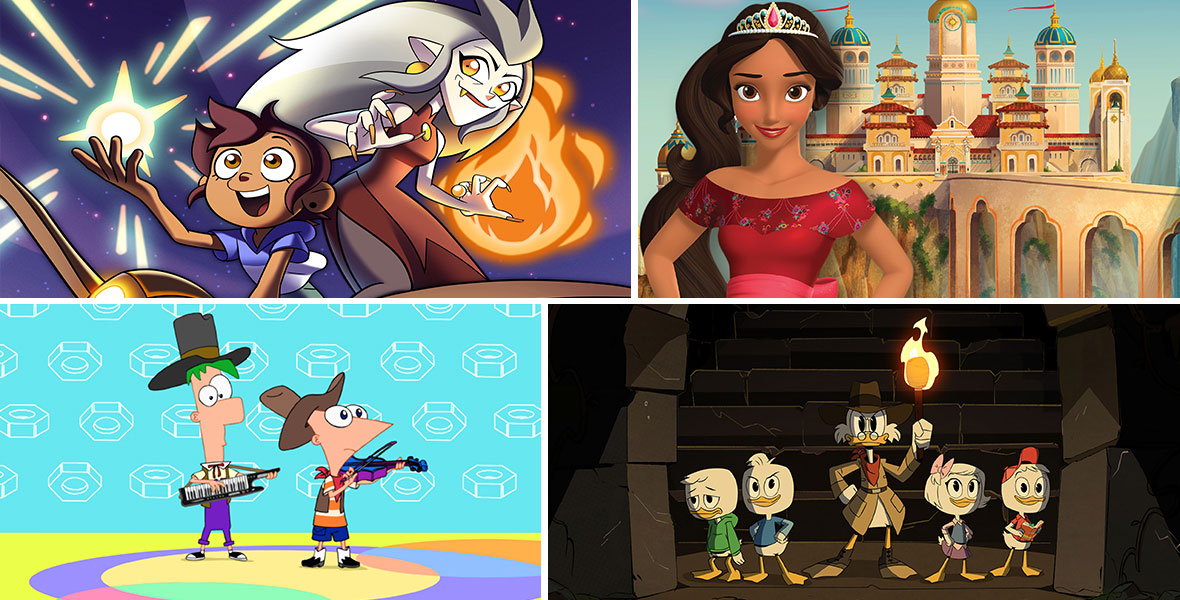 The creative community of visual storytellers at TVA is comprised of animation veterans and new talent, all of whom celebrate and embrace the magic of Disney through a robust slate of content that is both long-form and short-form, centered around original and heritage characters, and created for a range of platforms. Early TVA series lived only on broadcast and cable TV platforms. Now TVA's creators can look to digital platforms such as YouTube, the DisneyNOW app and the upcoming Disney+ streaming service for new storytelling opportunities. Meredith Roberts, senior vice president/general manager, TVA, Disney Channels, says that these newer platforms frequently inspire the creation of shorter, "snackable" story extensions.
TVA's stories have roots that extend across the worlds of Disney. Monsters At Work is inspired by Disney and Pixar's Academy Award®-winning Monsters, Inc. Based on Marvel's hit comic books, Marvel's Moon Girl and Devil Dinosaur will be created with Marvel Animation. And TVA has enjoyed an incredible relationship with Walt Disney Animation Studios over the years, which continues today with Big Hero 6 The Series and Rapunzel's Tangled Adventure. "If they can think it and dream it within The Walt Disney Company, we can partner with those groups," Roberts says. "The flexibility to ping pong around the Company with those big brands is fun and exciting and a great attraction for talent to come here. We're the only ones who can do that."
While TVA evolves with the rapidly changing entertainment industry, the studio's executives and artists view working with the Company's heritage characters as a privilege that comes with great responsibility no one takes lightly. "We understand the importance of these characters and we don't want to disrupt anything that is important to our fans and to these worlds," emphasizes Emily Hart, vice president, Original Programming. "We want to be additive in a positive way."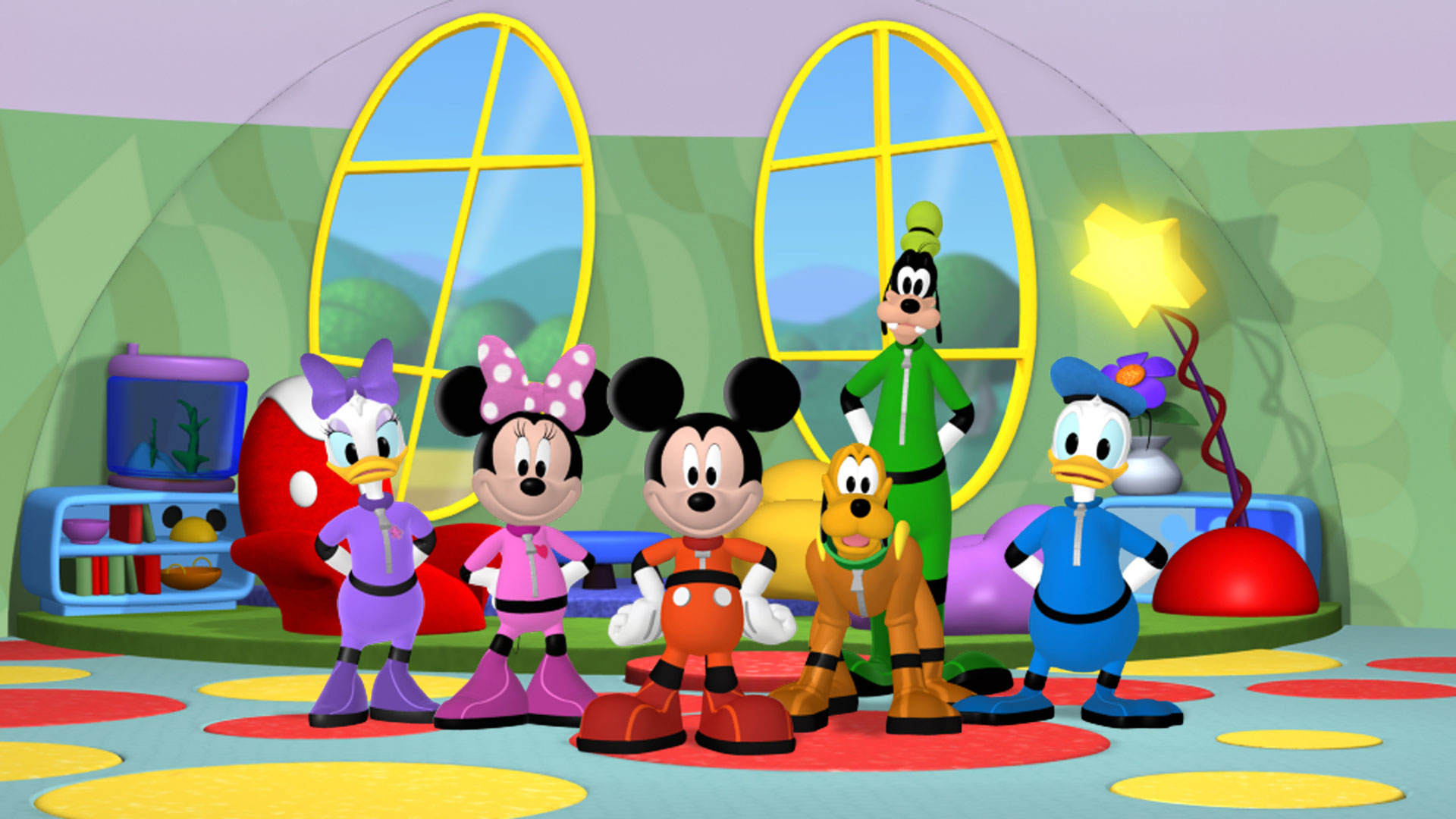 Whether an original story or an extension of a beloved property, there are key attributes that can be found in all TVA series. Hart shares, "It's comedy, it's fantastical wish fulfillment, [the stories feature] relatable and surprising characters and worlds, and authentic and inclusive stories that matter."
To help tell those heartfelt stories, TVA is looking to new and authentic voices. "We always want to hire the best writer but we're certainly ensuring that the pool from which we're looking at is well represented with everybody," Roberts says. "The people that are coming through and gaining traction have a very unique experience that they want to illustrate in an animated series. It's very personalized."
That emerging talent frequently comes from within, notes Lisa Salamone, senior vice president of Production—who has been with TVA for 25 of its 35 years. She points to the upcoming series The Owl House as a wonderful example of how the studio nurtures talent. The series' creator and executive producer, Dana Terrace, first came to TVA as a storyboard revisionist on Gravity Falls and has also directed episodes of DuckTales. "I love being at a place where you can help people realize their vision and their career goals," Salamone emphasizes, sharing her excitement to see what the next generation of storytellers brings to TVA. "There are far more women coming out of animation schools than there ever were and I think it's going to change the kind of stories we tell, as well," she says.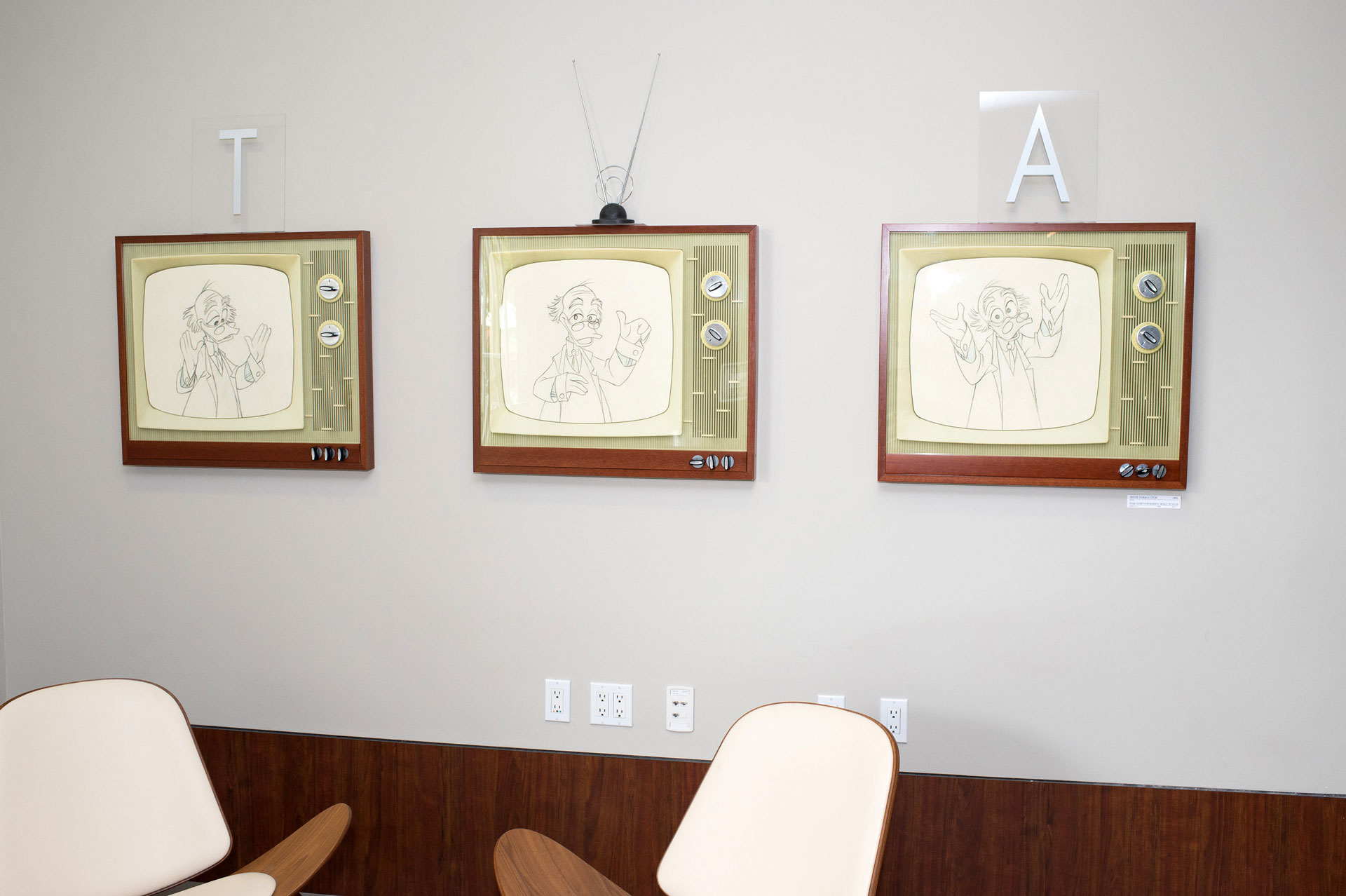 Emerging technology may also have an impact on TVA's stories, Salamone says. The studio continues to work with hand-drawn, 2-D animation—art classes and character development classes are a popular feature of the studio's vibrant culture—as well as modern CG animation. Salamone details, "For us, it's about how can the technology push the creative and allow our showrunners and storytellers to find the look that helps them tell those stories." Earlier this year, a series of shorts created by TVA in collaboration with Unity Technologies, Baymax Dreams, received a Technology and Engineering Emmy® for real-time rendering.
"With Disney+ and streaming and mobility, people are going to be consuming content in ways that may not be invented yet," Roberts says. "I think that how people consume content, when they consume content, where they like to consume content—all will change in 30 years—but they'll still fall in love with our characters and we'll still be creating characters that they'll want to spend time with. And that will be the constant within the disruption."