With the August 27 midnight debut of UNITE on ESPNU, ESPN ventured into live, late-night entertainment programming.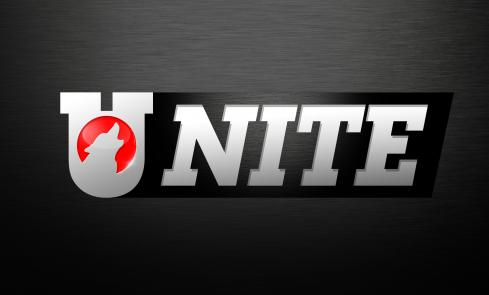 For one hour, five nights a week from ESPN's Bristol, Conn. Studios, UNITE hosts Danny Kanell, Marianela, Reese Waters and DJ Rob Swift will provide viewers an offbeat look at the sports and pop culture news of the day – with plenty of help along the way.
UNITE guests will include analysts in and outside the ESPN universe, as well as athletes and other sports figures. And there will be plenty of fan interaction via social media, including via Skype and a 103-inch monitor that serves as the set's centerpiece.
It's all in keeping with ESPN's constant innovation and experimentation in service to sports fans. UNITE hopes to connect with a new generation of fans – the college-aged fan that gets his or her sports news and commentary via social media.
Yaron Deskalo, an Emmy Award-winning producer from ESPN's E:60, is UNITE's coordinating producer. He gives the Disney Post a look at what it's like to help build a show like this from scratch.
DP: What's it like to create a program that's going to be a first for an established company like ESPN?
Deskalo: It's incredibly exciting. While I think UNITE has the potential to put its stake in the ground, it adopts many successful strategies employed by other shows. Our late-night format, however, will open up a ton of doors for content that hasn't had a place on ESPN.
DP: How did the idea for the show come about?
Deskalo: The idea has been in the works for years, believe it or not – before even I came along. ESPN has been trying to get back into the late-night world for a while. It comes at a perfect time with a ton of social content that doesn't appear elsewhere on ESPN.
DP: How do you transition from producing E:60 segments to running a show that's live for an hour a night, five nights per week?
Deskalo: Producing television is about managing your time and telling good stories. E:60excelled at that from a long-form perspective. We intend to do the same on a nightly basis.
DP: What programming did you enjoy when you were in your target audience, an 18-to-24 year-old? Do you have many people involved in that age group involved in the production of the show?
Deskalo: For me, it was always a mix of sports and comedy. At that point, I wasn't turning to the web or any social media as my first destination for news. It was SportsCenter. Now, the landscape provides much more choice. We're lucky to be able to have a very young, forward thinking staff. Asking them to tap into the voice of our audience has been very natural for our team.
DP: How did you select the Talent involved in the show?
Deskalo: For late-night, we felt we needed a comedian, and Reese Waters fills that role perfectly. We want to be familiar to our audience and having a former athlete analyst in Danny Kanell will give us instant credibility. Finally, as a show rooted in social media, we wanted someone that has experience in this field, and Marianela is perfect for this.