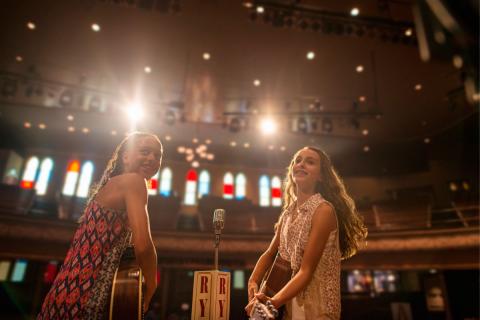 There are plenty of ways to extend the weekend with Walt Disney Parks and Resorts, and today, Adventures by Disney introduced an exciting new option for their signature Long Weekend itineraries. Starting in 2015, guests can immerse themselves in the city behind the smash ABC hit Nashville on a 4-day, 3-night trip to the Music City in Tennessee.
Whether you're a fan of the show or a fan of the south, there are experiences for every fancy. Nashville enthusiasts will love the private performance at the world-famous Bluebird Café, where you can learn about the song-writing process. Guests will see the places and hear the music that inspires the show at the VIP farewell event at the famed Grand Ole Opry. The guided backstage experience, private dinner in its soundstage and premium show seating make it a once-in-a-lifetime experience.
History buffs and admirers of the south will love the private after-hours evening that includes a ghost tour and entertainment at The Hermitage, former estate of President Andrew Jackson. Foodies will enjoy the hands-on biscuit-making and BBQ sauce-making activities.
With signature Long Weekend trips to Nashville, San Francisco or New York City, and extended escapes to other scenic destinations, there are 30 options to make the most of your time with Adventures by Disney.