''''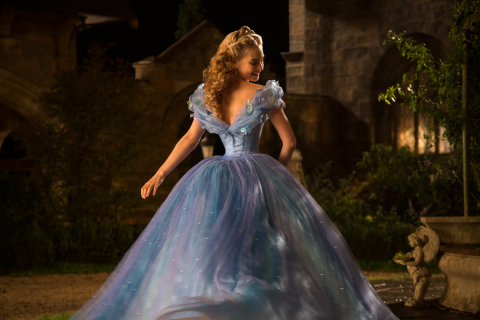 At the stroke of midnight, Disney's live-action reimagining of Cinderella, which delighted audiences around the world last spring, made its Blu-ray, DVD and Digital HD debut, including on Disney Movies Anywhere. The Kenneth Branagh-directed hit movie stars Lily James in the title role, with Cate Blanchett as her wicked stepmother, Richard Madden as the prince and Helena Bonham Carter as the fairy godmother.
Fans can lend their voice to Disney's "A Million Words of Kindness" campaign in honor of Cinderella, who took the words of her mother to heart: "Where there is kindness, there is goodness, and where there is goodness, there is magic."
Launched to celebrate the home entertainment release, "A Million Words of Kindness" is an online initiative where people can pledge their commitment to be courageous and kind. Just go to www.cinderellakindness.com; you can use the hashtags #Cinderella or #bekind or the handle @Cinderellamovie, and your name and words will appear on the site's interactive "Kindness Wall."
We're hoping to reach one million words in the campaign in time for World Kindness Day on November 13. So don't wait another minute—you don't want to be late to the ball!