"At the center of every ABC show are men and women with an authenticity that draws viewers in and creates a bond that keeps them coming back," ABC Entertainment President Channing Dungey said yesterday at ABC's annual Upfront presentation in New York City. Dungey unveiled a lineup for 2017–18 that features returning favorites like Grey's Anatomy and Dancing with the Stars, new series from master storytellers such as Shonda Rhimes and Greg Berlanti, fresh twists on classic titles that include American Idol and Roseanne, as well as live specials and events that include the 90th Oscars®, which will be hosted by Jimmy Kimmel for the second consecutive year.
Addressing a rapidly changing television landscape, Dungey acknowledged the loyalty that viewers have to the network's characters and brand of storytelling. ABC is the No. 1 network gainer in delayed viewing, she stated, noting that viewers who watch shows on their own schedule tend to be more loyal and more engaged. "We deliver stories that resonate with audiences, shows that they seek out and watch—week after week, season after season," she said. "Across all platforms, our top series have huge growth, with many more than tripling their ratings."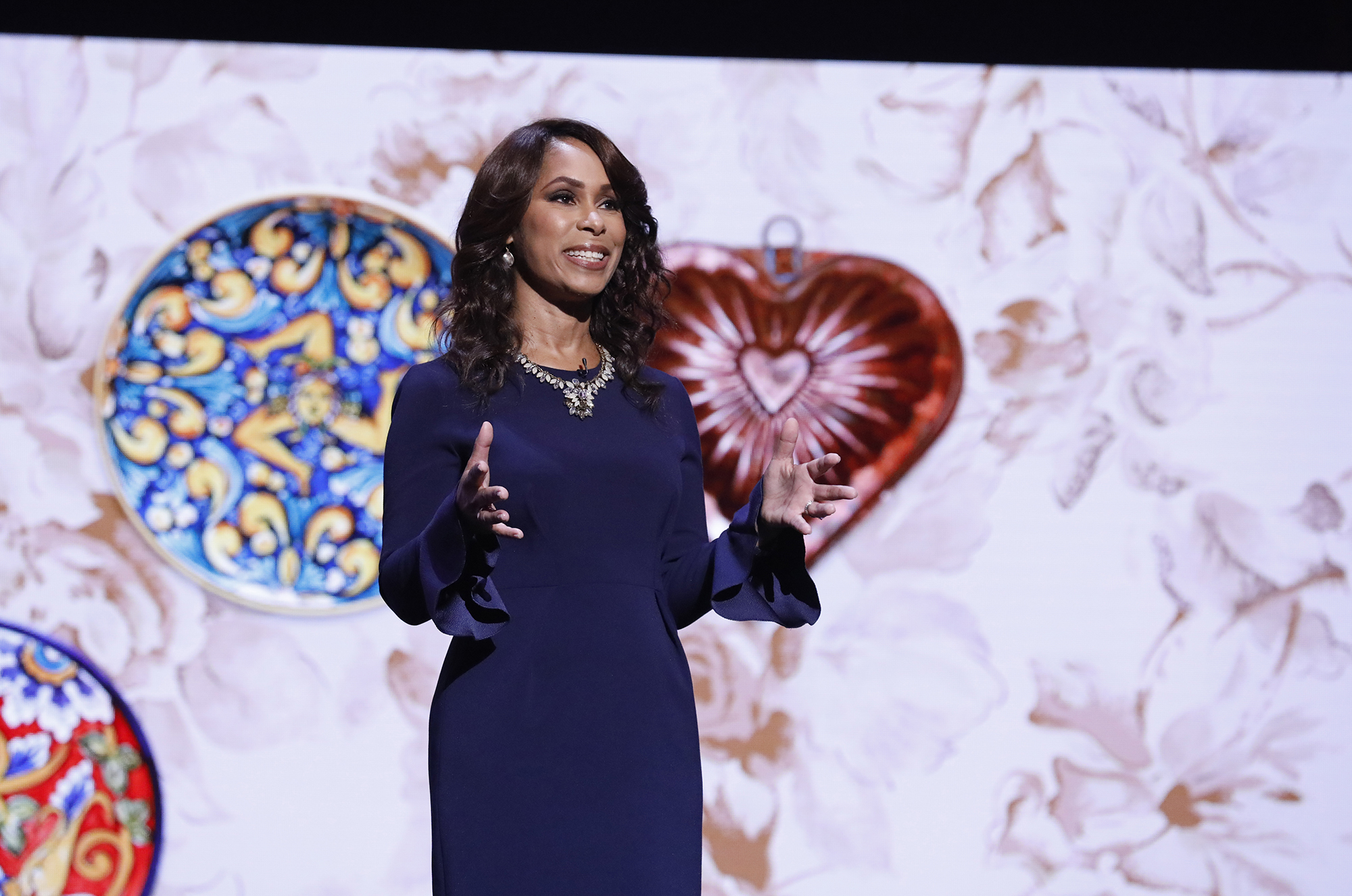 ABC ranks No. 1 for the 2016–17 season in Nielsen's non-sports Adult 18–48 averages (tie), and claimed a network-leading nine of the Top 20 entertainment series on broadcast TV, delivering five of the Top 10: Grey's Anatomy (3.3 rating)—No. 4, The Bachelor (3.1 rating)—No. 5, Designated Survivor (2.9 rating) and Modern Family (2.9 rating) tie at No. 7, How to Get Away with Murder (2.6 rating)—No. 10. ABC also delivered six of the Top 10 comedies for the season and three of the Top 5 dramas. ABC is the most social network by a wide margin, Dungey said, and she emphasized, "People all over America share a love for our brand, and our stories drive conversation more than any others."
Dungey announced new comedies Alex, Inc., starring Zach Braff (who also directs and serves as executive producer); The Mayor, from Hamilton Tony® winner Daveed Diggs; and Splitting Up Together, executive produced by Ellen DeGeneres—all of which are intended to be intelligent and emotional, with stories that are relevant to a broad audience. ABC's new drama series—The Crossing, the mysterious story of refugees from a war-torn country seeking asylum in a small American fishing town; Deception, which follows a superstar magician-turned-FBI operative as he helps the government catch the world's most elusive criminals; Shondaland's legal-themed For the People; and The Good Doctor, from David Shore, executive producer of House—are specific in their vision, but designed to have universal appeal and moments that catch viewers by surprise.
"Some of our new shows break the mold, some bring back familiar themes, but all of them will continue to provide connection for our audience—connection not just with our characters, but with one another," Dungey said. "Because those are the moments that matter, not the ones on screen, but the ones that happen in the living room, over the phone or in the coffee shop—wherever our viewers are finding and sharing content together."