ABC just announced a major evolution of its streaming service, which is re-launching with seven original digital short-form series, full seasons of 38 "throwback" shows, and a re-designed user interface exclusively for iPhone, iPad, iPod touch and Apple TV that improves discovery and navigation.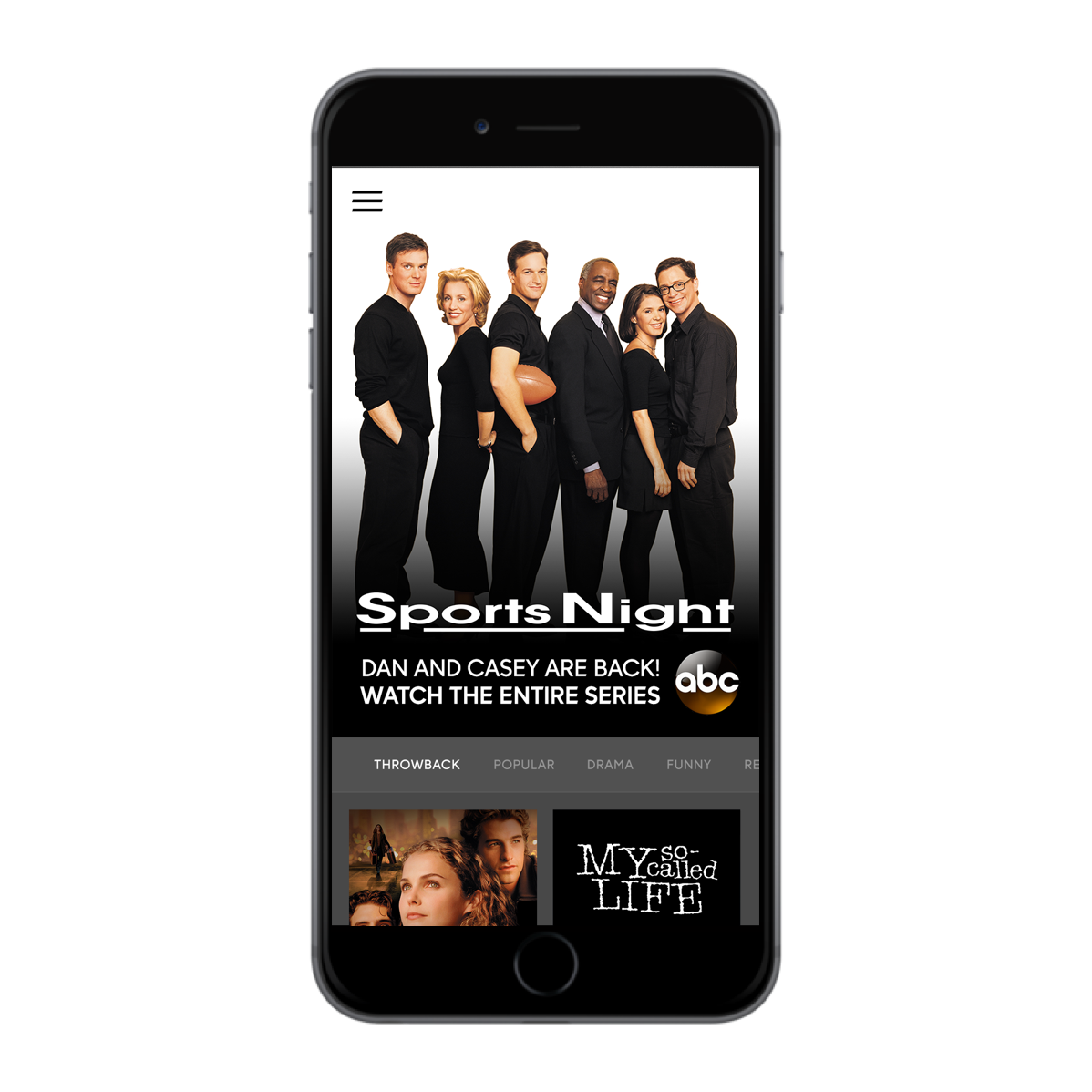 In an interview below, Karin Gilford, senior vice president, Digital Media, ABC Television Network, talks about how the new experience will be game changing for viewers and the network's advertising model.
Q: From a technology perspective, what enhancements were made for the new ABC streaming app?
Karin Gilford: A few things I would highlight. One is the beautiful, new user interface. There are definitely some key innovations there in the way we are organizing our content, mostly to accommodate the expanded content offering. So we've really changed the entire navigation and discovery system that we have, organizing content by genre—drama, funny, reality, to name just a few. We have a special area for our library series, which we call "Throwback," a place for our digital originals, and we also added the ability to add pop-up channels. We plan to use those pop-up channels to better reflect things that are happening at ABC Television Network or even The Walt Disney Company. These enhancements are huge steps forward. We took a very consumer-centric approach in the way we designed the app, putting our customers and their needs front and center.
We also partnered with Disney Interactive to add a recommendation engine to the service for the first time. Now that we have more content available, we want to be able to use some machine learning and technology to guide people from show to show. For instance, if a viewer has watched the most recent episode of Scandal, instead of sending them back to where they initiate choosing the next episode of another show, we'll use intelligence to recommend the next best show based on their and other viewers' behavior.
We also have a great partnership with Apple as a company, and we love the new tvOS operating system because we can bring the essence of our brand and shows right away even before people hit play. So if you look at the experience on an iPad or Apple TV, you'll see the key art move. It brings the user an immersive experience right away.
Q: What makes content uniquely suited for the new app?
Karin Gilford: The digital originals are all short-form series. We saw a huge opportunity to super serve our existing users and bring back some of our viewers who love our ABC shows but might be watching them on other platforms. We are continuing to see the big trend of short-form videos taking off, and we felt like there was an opportunity to bring a premium content sensibility to that space and expand the ABC storytelling beyond the bounds of our linear network, and even the half-hour/one-hour format. We can also bring great character development and episodic storytelling into that short-form space.
Q: How does this platform make it possible to engage with advertisers in new ways?
Karin Gilford: This format has allowed us to bring some new products into our ad sales marketplace. One of the content partnerships we forged early on was with Tastemade, who is doing some amazing things in the digital-first content space around the lifestyle, food and cooking. They have done a really good job at integrating brands into its content in a really seamless and beautiful way. Our platform is great for our advertisers to run their traditional advertising, their 15- and 30-second ads, and now what we also can do is work with partners and bring their products into our short-form content. For instance, Hefty is directly integrated in five Tastemade episodes. You'll see chefs on the show using Hefty storage bags to make their recipes. It's not an ad or advertorial, but integrates the product in an elegant way.