For the last decade, the Webby Awards have spotlighted innovators who are transforming the digital space. And at the 2016 awards presentation, held on Tuesday, May 17, in New York City, Marvel Entertainment was recognized in two categories: Marvel's Digital team received the Webby in the Mobile Sites & Apps category for its Marvel Unlimited app, which offers members unlimited access to the vast library of Marvel content via mobile devices. Additionally, Marvel Kids was an honoree in the Websites/Youth category.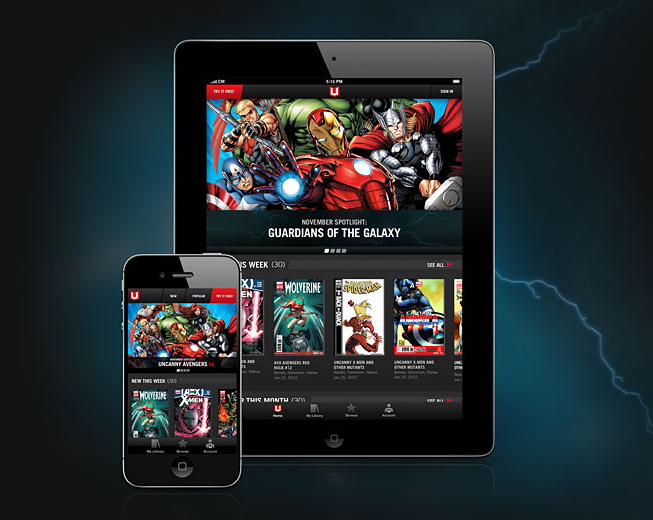 In the Q&A below, Kristin Vincent, vice president, Marvel Digital Products, talks about how Marvel—which can trace its history back 75 years when it first began publishing comic books as Timely Publications—is transforming the comic book experience for a new generation of readers.
How big an undertaking was the creation of Marvel Unlimited?
Kristen Vincent (KV): Huge. We launched the first incarnation of Marvel Unlimited back in 2007 to revolutionize the way comics are accessed digitally via desktop computers and we also wanted to find a way to make our back catalog and newer issues accessible to our digital readers. Since the launch of our mobile Marvel Unlimited app in 2013, we have been laser-focused on optimizing Marvel Unlimited for mobile platforms—binge reading on-the-go at its best! It's been one of the most rewarding things to see this platform develop, mature and continue to grow.
What did the team keep in mind in translating what has traditionally been a print experience into something that would live online and as an app?
KV: We kept in mind the traditional experience of reading a comic while exploring ways to innovate and enhance the experience in the digital medium. Further iterations of the digital comic-reading experience included our patented Marvel smart panel technology, which allow users to read panel-by-panel with editorial-focused transitions. Later iterations included brand-new comic formats for online reading, such as our digital-only Infinite Comics, and the added ability to read comics offline.
What can subscribers experience via Marvel Unlimited that they don't experience when they read a comic book issue?
KV: Access. Our members have access to more than 17,000 Marvel digital comics on-the-go, ranging from the very first Marvel issue published to complete comic events, such the Civil War storyline—with weekly additions of some of best titles from Marvel as soon as six months after they hit shelves!
Additionally, subscribers have access to the DISCOVER section of Marvel Unlimited. Subscribers are now able to discover new pathways into the Marvel Universe with the ability to search by their favorite characters, creators, and events with ease.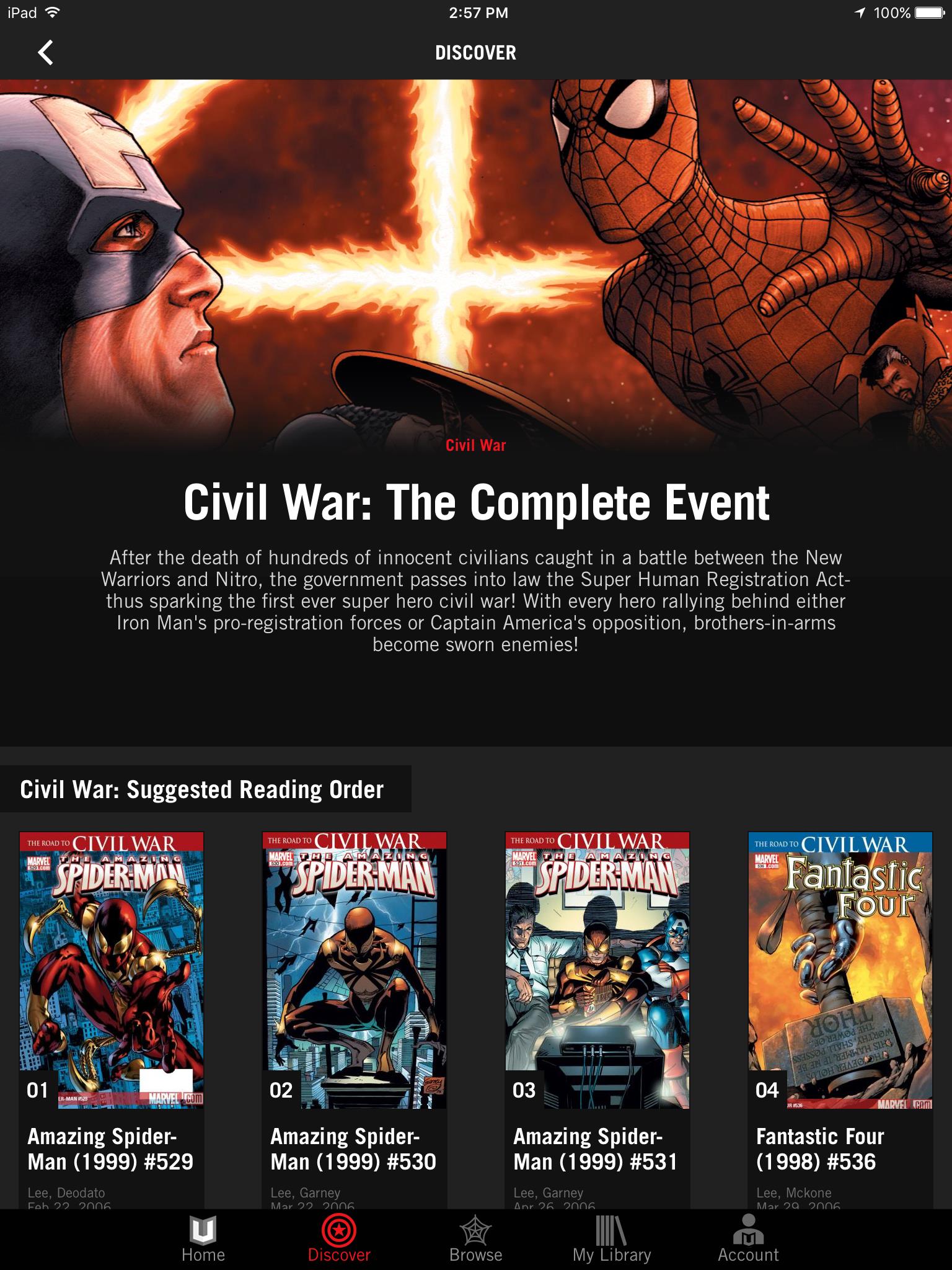 What does it mean for Marvel and the Marvel Unlimited team to receive this award, which The New York Times refers to as "the Internet's highest honor"?
KV: While everyone knows Marvel for our world-class comic books, feature films, TV shows and consumer products, we are extremely proud that the Marvel Digital team's innovations in the digital space are also being recognized as best-of-breed.
Can you talk about where Marvel Unlimited might go next?
KV: Stay tuned True Believers! We have a lot of new features currently in development that will wow fans and keep Marvel Unlimited at the top of its class in digital comics reading experiences.
The Webbys are presented by the International Academy of Digital Arts and Sciences (IADAS), which also recognized Disney Interactive and Maker Studios this year via the organization's The Webby People's Voice Awards—which are member-nominated and awarded by the voting public, garnering millions of votes from all over the world. The Star Wars app took home the People's Voice awards for best Entertainment Mobile Sites & Apps, while Maker Studios' Epic Rap Battles of History series won two People's Voice awards in the Online Film & Video category for Music and Best Individual Performance.