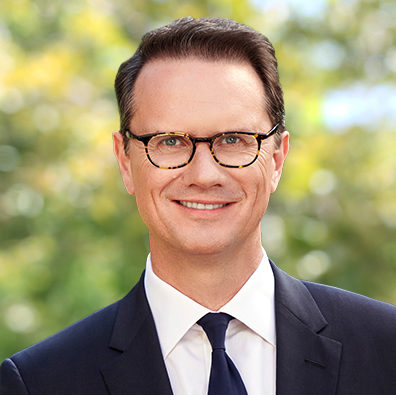 Peter Rice
Chairman, General Entertainment Content, The Walt Disney Company
Peter Rice is Chairman of General Entertainment Content for The Walt Disney Company, focused on creating original entertainment and news content for the Company's streaming platforms and its cable and broadcast networks. Under his oversight are the content engines of 20th Television, ABC, ABC News, ABC Signature, Disney Channels, Freeform, FX, Hulu Originals, National Geographic and Touchstone Television. Mr. Rice also oversees The Walt Disney Company's equity interest in A+E Networks. He reports to Bob Chapek, CEO, The Walt Disney Company.
Prior to his current role, Mr. Rice served as President of 21st Century Fox, and Chairman and CEO of Fox Networks Group (FNG), where he was instrumental in driving the growth of FNG's television business across linear and digital platforms. During his tenure, FNG's revenue doubled as its portfolio was reorganized and aligned around four key brands reaching more than 2 billion subscribers worldwide. At FNG, Mr. Rice oversaw long-term sports rights deals with the NFL, MLB, the UFC, FIFA, WWE and dozens of professional sports leagues and teams. He was a driving force in the formation of National Geographic Partners and the launch of FS1 and FS2. He was responsible for realigning its international channels business in Europe, Asia and Latin America, and integrating the company's advertising divisions into a single, data-driven enterprise. He oversaw the launch of its Digital Consumer Group; its participation in Hulu, where he serves on the board; and the establishment of FoxNext Games. Under Mr. Rice's leadership, FNG was home to shows including "The Simpsons," "American Idol," "Glee," "The Americans," "Genius," "Modern Family," "Homeland," "This Is Us" and "Empire," the World Series, the World Cup and the Super Bowl. During his tenure, FNG earned more than 600 Primetime Emmy® nominations, 68 Golden Globe® nominations and more than 200 Sports Emmy nominations.
In 2010, Mr. Rice served for two years as Chairman, Entertainment, for FNG. He also served as Chairman, Entertainment for Fox Broadcasting Company, helping to lead FOX to three seasons as the No. 1 network and extend its streak to eight seasons as the top-rated broadcaster. Before transitioning to Fox's television business, Mr. Rice served as President, Fox Searchlight Pictures. During his tenure, Fox Searchlight generated 51 Academy Award® and 42 Golden Globe Award nominations. The films released under his leadership include "Slumdog Millionaire," "Juno," "Napoleon Dynamite," "Little Miss Sunshine," "The Last King of Scotland" and "Sideways." Prior to leading Fox Searchlight, Mr. Rice was Executive Vice President of Production for Twentieth Century Fox, where he worked with director Baz Luhrmann in the development and production of Oscar® Best Picture nominee "Moulin Rouge" and "William Shakespeare's Romeo & Juliet." He also served as the supervising creative executive on "X-Men."
Mr. Rice serves on the board of directors for Hulu, National Geographic Partners, the National Cable & Telecommunications Association and Southern California Public Radio. He also sits on the Motion Picture & Television Fund's Board of Governors.
Mr. Rice began his career in the marketing department at Twentieth Century Fox in 1989 after graduating from the University of Nottingham.
---