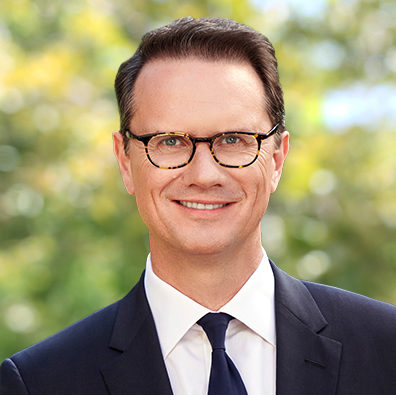 Peter Rice
Chairman, General Entertainment Content, The Walt Disney Company
Peter Rice is chairman of Disney General Entertainment Content (DGE) which creates original entertainment and news programming for The Walt Disney Company's streaming platforms Disney+, Hulu and Star, and its cable and broadcast networks. DGE's extensive portfolio includes 20th Television, ABC Entertainment, ABC News, ABC Signature, Disney Branded Television, Freeform, FX, Hulu Originals, National Geographic and Onyx Collective.
Under Rice's oversight, DGE develops, produces and markets over 4,500 hours of programming annually across more than 300 entertainment and news programs. The group's creativity has been widely recognized and honored across its entire portfolio, from National Geographic's Oscar®-winning documentary, "Free Solo," and Hulu Originals' "The Handmaid's Tale," the first streamer to win an Emmy® for Outstanding Drama Series, to perennial favorite series including ABC's "Grey's Anatomy" and "black-ish," FX's "It's Always Sunny in Philadelphia" and 20th Television Animation's "The Simpsons," the longest-running primetime scripted series in TV history. Additionally, Disney Branded Television has launched iconic franchises such as "High School Musical" and "Mickey Mouse Clubhouse," and ABC News is home to the No. 1 program in the U.S. on all of broadcast and cable TV, "World News Tonight with David Muir."
Rice joined the Company during the acquisition of 21st Century Fox's television and film assets in 2019. He previously served as president of 21st Century Fox, and chairman and CEO of Fox Networks Group. Under his leadership, the group's award-winning hits included TV series "9-1-1,"  "American Horror Story," "Bob's Burgers," "Empire," "Modern Family" and "This Is Us." During Rice's tenure as president of Fox Searchlight Pictures, the studio produced "Slumdog Millionaire," "Juno," "Little Miss Sunshine," "The Last King of Scotland," "Napoleon Dynamite" and "Sideways." As executive vice president of Production for Twentieth Century Fox, he worked on Oscar-nominated films "Moulin Rouge" and "William Shakespeare's Romeo & Juliet," and also served as the supervising creative executive on "X-Men."
Rice serves on the boards for National Geographic Partners, the Motion Picture & Television Fund's Board of Governors and Southern California Public Radio.
Rice began his career in the marketing department at Twentieth Century Fox in 1989 after graduating from the University of Nottingham.
---