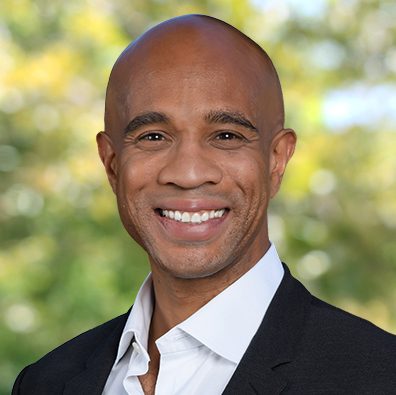 Kareem Daniel
Chairman, Media and Entertainment Distribution, The Walt Disney Company
As Chairman, Media and Entertainment Distribution for The Walt Disney Company, Kareem Daniel oversees the organization responsible for the P&L management and all distribution, network and engineering operations, sales, advertising, data and certain key technology functions worldwide for all of the Company's content engines.  Additionally he is responsible for operations of the Company's streaming services and domestic television networks while working in close collaboration with creative leaders across TWDC on content budgeting, as well as programming decisions and the execution of marketing campaigns.
Mr. Daniel most recently served as President, Consumer Products, Games and Publishing. In that role, he led the business in creating and delivering products across a variety of channels – including Disney store, shopDisney, Disney Parks and the Company's retail and e-commerce partners – as well as in managing the world's largest licensing organization spanning numerous categories. Mr. Daniel also oversaw the Company's games and interactive experiences businesses, as well as Disney Publishing Worldwide, one of the world's largest publishers of children's books and magazines.
A longtime Disney veteran, Mr. Daniel has held leadership positions across a variety of businesses, including consumer products, games and interactive experiences, publishing, studio distribution, and Walt Disney Imagineering. Prior to leading Consumer Products, Games and Publishing, Mr. Daniel served as President of Walt Disney Imagineering Operations, Product Creation, Publishing and Games, where he was responsible for helping to transform IP from the various content partners into evergreen franchise properties at Disney's parks and resorts, including Star Wars: Galaxy's Edge lands at Walt Disney World and Disneyland, Toy Story Land at Walt Disney World and Shanghai Disneyland, and Pixar Pier and the upcoming Avengers Campus at Disney California Adventure Park.
Mr. Daniel also served as Senior Vice President of Strategy and Business Development for Disney Consumer Products and Interactive Media, and prior to that, as Vice President of Distribution Strategy at Walt Disney Studios, where he worked closely with the leadership in developing the Company's film content distribution strategy across multiple platforms and played a key role in the commercialization of the Studio's films.
Having first joined Disney as an MBA intern, Mr. Daniel later became a Senior Business Planner in Corporate Financial Planning and Analysis. After that, he worked in equity research, as well as investment banking at Goldman Sachs, where he specialized in technology, media & entertainment, and telecommunications, before returning to Disney.
Mr. Daniel holds both a Bachelor of Science degree in Electrical Engineering and an MBA from Stanford University.
---