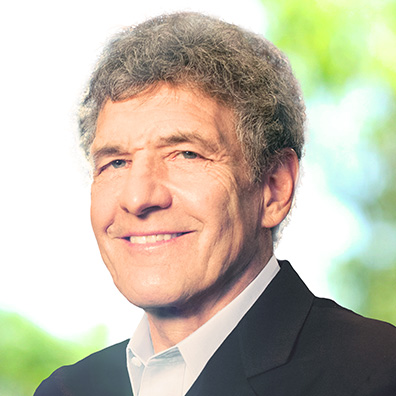 Alan F. Horn
Chief Creative Officer, Disney Studios Content
As Chief Creative Officer, Disney Studios Content, Alan Horn is focused on the creative endeavors of The Walt Disney Company's renowned Studios division, which encompasses a collection of world-class entertainment studios that produce high-quality cinematic storytelling for both theatrical and streaming release. Among these globally respected studios are Disney, Walt Disney Animation Studios, Pixar Animation Studios, Marvel Studios, Lucasfilm, 20th Century Studios, and Searchlight Pictures. It is also home to Disney Theatrical Productions, producer of popular stage shows on Broadway and around the world.
Horn was named Chairman of The Walt Disney Studios in 2012, becoming Co-Chairman and Chief Creative Officer in 2019 before shifting to the Chief Creative Officer role in 2021. In these roles, he presided over a time of significant growth including the integrations of Lucasfilm and the Fox film studios, as well as the Studios' expansion into the production of content for Disney's streaming services. Under Horn's leadership, The Walt Disney Studios set numerous records at the box office, surpassing $7 billion globally in 2016 and 2018 and $11 billion in 2019, the only studio ever to have reached these thresholds. Among the global hits released during his tenure are Disney's live-action "Beauty and the Beast," "Aladdin," and "The Lion King"; Walt Disney Animation Studios' "Frozen," "Zootopia," "Moana," and "Frozen 2"; Pixar's "Coco," "Incredibles 2," and "Toy Story 4"; Lucasfilm's "Star Wars: The Force Awakens," "Rogue One: A Star Wars Story," "Star Wars: The Last Jedi," and "Star Wars: The Rise of Skywalker"; and  Marvel Studios' "Black Panther," "Captain Marvel," "Avengers: Infinity War," and "Avengers: Endgame."
Prior to joining Disney, Horn served as President and Chief Operating Officer of Warner Bros., leading the studio's theatrical and home entertainment operations, including the Warner Bros. Pictures Group, Warner Bros. Theatrical Ventures, and Warner Home Video. During Horn's tenure from 1999 to 2011, Warner Bros. was the top-performing studio at the global box office seven times and released numerous critically acclaimed films and box office hits including the eight-film Harry Potter series, "Batman Begins," "The Dark Knight," "Charlie and the Chocolate Factory," "Happy Feet," "Sherlock Holmes," "The Departed," "Million Dollar Baby," the second and third Matrix films and the Ocean's Eleven trilogy. He was an executive producer on "The Hobbit: An Unexpected Journey."
In 1987, Horn co-founded Castle Rock Entertainment, where as Chairman he oversaw a diverse collection of popular, acclaimed film and TV properties including "A Few Good Men," "The Shawshank Redemption," "The Green Mile," "When Harry Met Sally," "City Slickers," "In the Line of Fire," and "Seinfeld," the most successful show in television history. Horn previously served as President and Chief Operating Officer of Twentieth Century Fox Film Corporation and as Chairman and Chief Executive Officer of Embassy Communications.
A passionate environmental advocate, Horn served as chair of the Natural Resources Defense Council from 2018 to 2020. He is a member of the Academy of Motion Picture Arts and Sciences and the Academy of Television Arts and Sciences. He serves on the American Film Institute Board of Directors and previously served on the Harvard Business School Board of Dean's Advisors. He is the recipient of the Will Rogers Motion Picture Pioneers Foundation's 2004 Pioneer of the Year Award, Harvard Business School's 2007 Leadership Award and 2016 Alumni Achievement Award, the Producers Guild of America's 2008 Milestone Award, and the Geffen Playhouse's 2014 Distinction in Service Award.
Horn earned his MBA from Harvard Business School and served as a captain in the U.S. Air Force. In 2010, he received an honorary Doctor of Fine Arts degree from New York's Union College, his alma mater.
---